Posted on
By Sorellina Boutique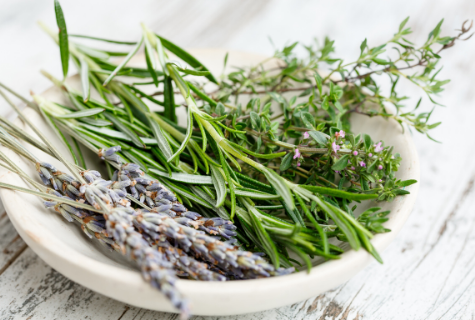 It's true what they say, you can't do it all. Unless you're Farmhouse Fresh. Then you already do.
Farmhouse Fresh is a woman-owned Texas skincare company that grows the ingredients for their spa and skincare lines right on their farm. 
They cut and extract ingredients within minutes of harvest so that the vitamins in their organic, vegan, and natural skincare products are inserted at their peak. 
Their process is sustainable: zero pesticides and very little water. 
They're woman-owned. Have made Oprah's O-list (twice). And they're an animal sanctuary. 
Yep, they use profits to rescue and rehabilitate abused animals, while helping to fund other rescues doing the same. They even have a donkey and goat cam. We highly suggest you watch. 
We carry their natural skincare products at Sorellina because we believe in their mission. AND because we simply can't find other skincare products that take care of our skin like these do. 
Their products are 99.6% natural and filled with fresh, organic ingredients like fruits, veggies, and milks all from U.S. farms (including their own). To quote Oprah herself, the "foot scrubs smell so good, I want to serve them over berries." 
Take a look at the yummiest, most giftable, and skin-saving products we carry from Farmhouse Fresh. 
A six-pack of 8oz hand sanitizer might not seem like a spa-grade purchase. In the new normal, unscented sanitizer is a staple. This moisturizing hand sanitizer reduces germs while hydrating skin. You can also use it on your cellphone, door handles, and countertops because it's quick drying. 
Goodbye rough spots, hello smooth and soft. This formula of sugar grains and apricot seed powder exfoliates skin while the Shea butter gives you a nourishing glow. It's gentle, gluten and nut-free, and smells like sweet southern tea. This natural sugar scrub is so good it's won Best of Beauty Awards from both Southern Living and Ebony magazines. 
Has it been months since your last pedicure? Same. That's why a product called the "Instant Pedicure" got our attention. The genuine honey, aloe leaf juice, and real fruit extracts will soften dry and cracked heels and knuckles. Use a drop for a quick fix or brush it on as an overnight treatment.
Honestly, the natural hand creams from Farm Fresh are just too good to choose from. So, we're sharing all three nutrient-packed hand creams for dry skin. There's a minty lavender scent to calm you down, a whoopie cream indulgence, or a fresh melon scent to wake you up. All their hand creams leave your skin silky-soft without any greasy feel. (P.S. This is our secret to keeping our hands soft no matter how much we wash them.) 
This mask is formulated to nourish, moisturize, and relieve the itchiness of dry skin while buffing and balancing your skin's appearance. It's 100% natural with wholesome ingredients designed for normal to dry skin. Each zip-seal travel pack contains 4-6 facial treatments. You just pour the buffing powder in your palm, add a few drops of water, and apply in circular motions. The result is super silky skin. Keep it in the car for now and in your carry-on when plane travel is a go again. 
You've smoothed your skin, softened your hands, and even buffed your face. What's left? Lips. The 99% natural formula serves the skin with nutrients while gently exfoliating. There are three scents to choose from and, spoiler alert, all three smell nearly edible.